Resources to support children recognise their feelings, express them and deal with strong feelings in a positive way.
A set of posters / word mats that can be used in different ways to help children develop their vocabulary and emotional literacy skills.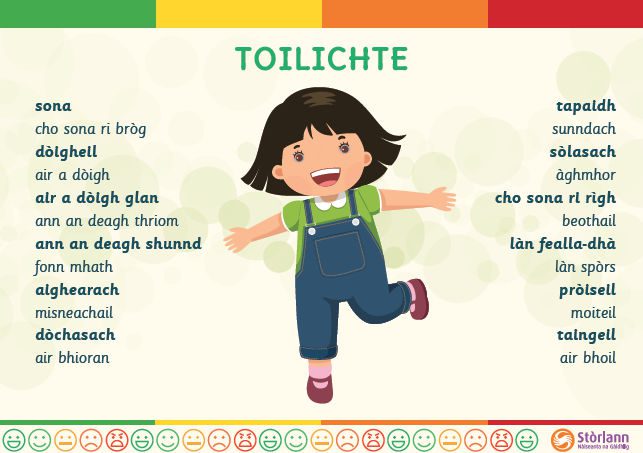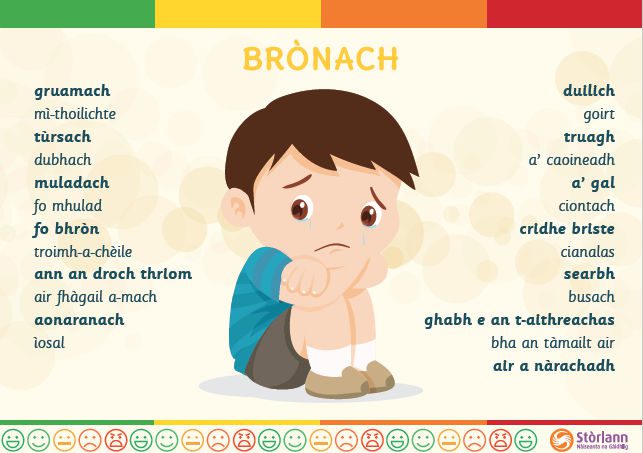 Use this app to interact with your emotions through the medium of Scottish Gaelic. Mothachas has been organised to reflect day-to-day situations and emotional contexts, and it contains a range of recorded meditations and breathing exercises.
Mothachas is part of a range of mindfullness resources created for use in Gaelic Medium Education for use in schools in Scotland.
However, the resources can also be used by anyone with an interest in meditation through the medium of Scottish Gaelic and we invite you to be more mindful with "Mothachas" …
Health and Wellbeing Alphabet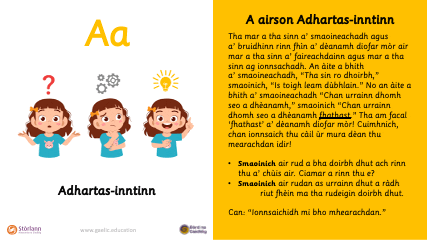 Aibidil Slàinte is Sùnnd is a Health and Wellbeing alphabet in Powerpoint, which includes ideas and activities that will help build a child's strength and promotes a sense of wellbeing in the individual.
30 Days of Mindfulness
A diary to encourage open-mindedness and positive thinking.
With this booklet you keep your mind on the positives in your life. Whether they are small or large, they are all important. It's a way of thinking about and holding on to the good things in your life.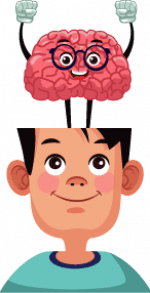 These scripts are suitable for upper primary pupils but can be easily adapted to suit lower primary pupils or secondary Gaelic learners as well. Choose the pieces that suit your own class.
Mindfulness
Lorna Taggart
Health & Wellbeing for GME Teachers during Covid-19
Rachel Fraser
Unit 2 – Days of youth, healthy days
Listen to the Mindfulness exercise (Earrann 5a/b). This is an opportunity for you to relax and take a breather from the day to day stresses of life. You can listen to the exercise as often as you want to. It might be useful to make it part of your daily routine; at the beginning of each lesson, on the school bus, or when you go to bed at night. Your teacher will be able to give you information on where you can access more mindful meditation exercises like this.